With more than 40 years of experience handling anything from smart home designs to the latest in high-tech security, our team is one of the most creative, resourceful and trusted teams in the audio video industry.
We can find a way to make it work, even when others say it's not possible.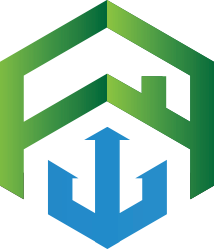 In 1980 our founder, Nick Papanicolaou started installing home security systems in the Metropolitan DC area, while pursuing his Phd in Electrical Engineering at the University of Maryland.
Nick loved experimenting, problem-solving and troubleshooting the latest technology in wired security systems which resulted in valuable hands-on practice with adapting technology.
Even while Nick pursued his physicist career at the prestigious U.S. Naval Research Laboratory, word of mouth referrals continued. Local families and builders started relying on him to provide creative solutions and guidance for custom installation of home automation security systems.
Many times, Nick had to rely on his troubleshooting experience to figure out a fix that would work for the problem at hand. He actually thrives in difficult situations when other contractors say it can't be done, he'll spend hours a day devising workarounds to help gadgets talk to each other.
This is the reputation that builds the Poseidon team. We will always figure out a way.
As technology adapted at record rates, Alex decided to continue the family tradition. By applying his technical degree with his consulting experience at top IT management firms, his first priority is making sure he can find a solution to your project.
Today, the family business continues using the same principles to grow a network of satisfied customers, leveraging electrical engineering skills to build tangible working solutions.
Almost 40 years of experience and still going strong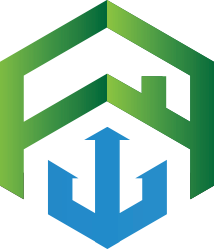 Why You Will Feel Secure With Us
Hundreds of satisfied clients can vouch for our continued excellence in digital security systems for multi-million dollar homes, to corporations with state of the art commercial audio systems.

Excellent full service A/V work and advice. Alex came to help move outlets, hide cabling, and mount an awkwardly shaped WiFi access point. He did a great job. I would highly recommend Poseidon System's service and planning hiring again for additional work in the future.
- Rick R. (Yelp)

Very happy with this Company. Alex is very helpful and always wiling to help you, and make sure all the services he provides are great. Prices, timing, quality is all AA+++. Will be using him again. Thank you
- Stephanos "Steph" A (Yelp)

The team at Poseidon Systems are great! My new home builder left a bunch of unfinished wires for AV equipment and they were able to hook up everything and look very professional. They were on time, respectful, and cleaned up afterwards. Pricing was very good too. Highly recommend!
- Ryan H. (Yelp)
We bring our expertise in smart home design and whole house audio distribution systems, to the most affluent homes and clients in Washington D.C.
Our knowledge is certified by innovative suppliers in the industry and we take pride staying on top of the latest technology on the market:
With over 40 years of experience managing corporate audio video solutions for large or small office spaces, we deliver premium service and trusted guidance. In fact, most of our business is built on referrals.
You'll see why our expert installers are highly recommended for corporate and residential projects in the Metropolitan DC, MD and VA areas.
Appointments are necessary to secure your initial consultation, so get in touch for a quick response.