A luxury smart home requires a strong network that can connect and power every network and smart home device in the most secure way.
Our reliable computer networking services, using the latest in wifi and networking technology will provide secure options that will keep you running on a lightning-fast connection.
Poseidon Systems has years of problem solving expertise in configuring the best networking options, which local companies usually don't have access to.
This compatibility ensures your network delivers highly secure uptime and few disruptions while delivering exceptional bandwidth for all users, throughout the property.
Imagine network management that gives you confidence in every secure connection. We offer:
- Wired or wireless technology
- Fast and secure wifi connections
- Hidden power cords and cables
- Secure firewall protection
Poseidon Systems offers top of the line guidance for the most streamlined computer networking service configuration. Your systems will be perfectly compatible with other smart home products and security systems.
We put a lot of trust into our technology partners and want you to feel secure in your purchase. For that reason, we only use products that have proven reliable through the years: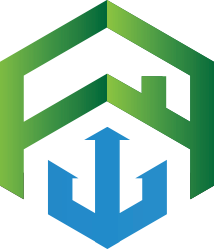 Each network is carefully considered during your consultation to determine your needs and how to best approach them, within budget.
Hundreds of satisfied clients can vouch for our continued excellence in networking systems for multi-million dollar homes or businesses. We bring our expertise to the most affluent homes and clients in Washington D.C.
You won't find a better qualified team in Washington DC that can configure wifi networking systems and find a way to connect them to the best smart home products.

Excellent full service A/V work and advice. Alex came to help move outlets, hide cabling, and mount an awkwardly shaped WiFi access point. He did a great job. I would highly recommend Poseidon System's service and planning hiring again for additional work in the future.
- Rick R. (Yelp)

Very happy with this Company. Alex is very helpful and always wiling to help you, and make sure all the services he provides are great. Prices, timing, quality is all AA+++. Will be using him again. Thank you
- Stephanos "Steph" A (Yelp)

The team at Poseidon Systems are great! My new home builder left a bunch of unfinished wires for AV equipment and they were able to hook up everything and look very professional. They were on time, respectful, and cleaned up afterwards. Pricing was very good too. Highly recommend!
- Ryan H. (Yelp)
Wish all your smart tech talked to each other?
With over 40 years of experience managing corporate or residential networking solutions, we deliver premium service and trusted guidance. In fact, most of our business is built on referrals.
You'll see why our expert installers are highly recommended for corporate and residential projects in the Metropolitan DC, MD and VA areas.
Appointments are necessary to secure your initial consultation, so get in touch for a quick response.