Our home automation security systems provide custom security and peace of mind for the entire family, and convenience at your control.
Poseidon Systems has years of problem solving expertise in configuring the best smart home products to work with and talk to the latest in high tech security systems.
We can install, wire and configure any technology to ensure your digital security system and smart home devices work well together, and stay functional with any smart home design.
Make sure access control for corporate or residential buildings on the property function without issue, using a well-designed video intercom system or key fob security options.
Imagine functionality that gives you better access control to your home:
Smart locks:
on doors, gates, garages, storage rooms
Audio/visual:
camera doorbells, intercoms, video surveillance
Monitoring:
smoke, fire, water with alerts
Poseidon Systems can configure the best security system with top smart home devices to ensure your security and safety controls are top priority.
We put a lot of trust into our technology partners and want you to feel secure in your purchase. For that reason, we only use products that have proven reliable through the years:
We only work with industry-certified technology best known on the market and have more than 40 years of experience engineering connections between various devices and controls.
Secure
You will be completely covered by our security home installation and practical design, throughout the house.
Smart
You can depend on our device configurations and installation plans to be well-designed for optimal functionality.
Convenient
Touch-free convenience and 24/7 monitoring allows you to feel secure without the inconvenience of managing the software.
Security Systems Keep Getting Better
Our team can customize your space with unlimited options:
- Smart Locks and Lighting
- Energy Monitoring
- Remote Entrances
- Motion Sensors
- Video Analytics
- Facial Recognition
- Radar Sensors
- Security Notifications
You'll see why Poseidon Services is highly recommended as a top smart home company in the Metropolitan DC, MD and VA areas. In fact, most of our business is built on referrals.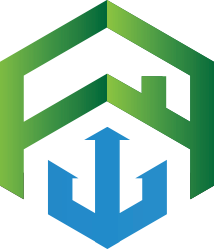 Each security system is carefully considered during your consultation to determine your needs and how to best approach them, within budget.
Hundreds of satisfied clients can vouch for our continued excellence in digital security systems for multi-million dollar homes to businesses with state of the art home automation security systems. We bring our expertise to the most affluent homes and clients in Washington D.C.
You won't find a better qualified team in Washington DC that can install the best security systems and find a way to connect them to the best smart home products.

Excellent full service A/V work and advice. Alex came to help move outlets, hide cabling, and mount an awkwardly shaped WiFi access point. He did a great job. I would highly recommend Poseidon System's service and planning hiring again for additional work in the future.
- Rick R. (Yelp)

Very happy with this Company. Alex is very helpful and always wiling to help you, and make sure all the services he provides are great. Prices, timing, quality is all AA+++. Will be using him again. Thank you
- Stephanos "Steph" A (Yelp)

The team at Poseidon Systems are great! My new home builder left a bunch of unfinished wires for AV equipment and they were able to hook up everything and look very professional. They were on time, respectful, and cleaned up afterwards. Pricing was very good too. Highly recommend!
- Ryan H. (Yelp)
Wish all your smart tech talked to each other?
With over 40 years of experience managing corporate audio video solutions for large or small office spaces, we deliver premium service and trusted guidance. In fact, most of our business is built on referrals.
You'll see why our expert installers are highly recommended for corporate and residential projects in the Metropolitan DC, MD and VA areas.
Appointments are necessary to secure your initial consultation, so get in touch for a quick response.