Poseidon Systems can take any smart home project and make it a reality. We work with must have smart home devices used in today's homes and can make them work, even when others say it's not possible.
Give us any configuration challenge or smart home design and we'll figure out how to solve it for you and make it functional.
We can design, customize and fully install any smart home project with the highest quality, industry-certified technology on the market.
Smart Home Devices Keep Getting Better
Our team can customize your space with unlimited options:
- Smart Locks and Lighting
- Energy Monitoring
- Remote Climate Control
- Touch-free Appliances
- Usage Statistics
- Voice Activation
- Radar Sensors
- Security Notifications
You'll see why Poseidon Services is highly recommended as a top smart home company in the Metropolitan DC, MD and VA areas. In fact, most of our business is built on referrals.
We put a lot of trust into our technology partners and want you to feel secure in your purchase. For that reason, we only use products that have proven reliable through the years:
Each smart home project is carefully considered during our consultation to determine your needs and how to best approach them within budget.
Hundreds of satisfied clients can vouch for our engineering skills and years of experience with the top smart home devices. We bring our expertise to the most affluent homes and clients in Metropolitan DC, MD and VA areas.
You won't find a better qualified installation team in Washington DC that can handle the best smart home products, touch-free technology or remote access security systems.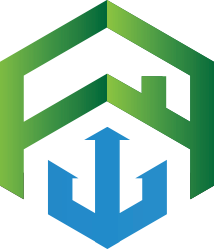 Wish all your smart tech talked to each other?
With over 40 years of experience managing corporate audio video solutions for large or small office spaces, we deliver premium service and trusted guidance. In fact, most of our business is built on referrals.
You'll see why our expert designers are highly recommended for corporate installation in the Metropolitan DC, MD and VA areas.
Appointments are necessary to secure your initial consultation, so get in touch for a quick response.